Join our Prevention Initiative and keep Georgia's children safe from child sexual abuse!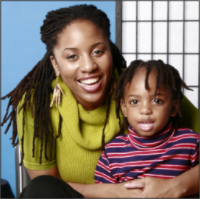 We educate all adults who have responsibility for children, using Darkness to Light's Stewards of Children sexual abuse prevention training program.  Since 2006, nearly 150,000 Georgia adults have participated in the Stewards of Children training.
Georgia's Child Sexual Abuse Prevention Initiative starts with the premise that adults are responsible for the safety of children.  However, many adults feel unable to protect children from sexual abuse because they do not know enough about the problem or the steps they can take to reduce the risk.  We work with organizations where children are being served to fully integrate this program, providing training to staff and volunteers.  
Whether you're a parent or someone who cares about children, help us confront the epidemic of child sexual abuse!  Prevention is possible and the Stewards of Children training is the answer.