The Georgia Center for Child Advocacy leads Prevent Child Abuse Atlanta, the Prevent Child Abuse Georgia (PCA Georgia) local council for DeKalb and Fulton Counties. Our goal is to empower and strengthen families across the Atlanta area to raise healthy children who will lead tomorrow's communities.
Prevent Child Abuse Atlanta engages with local communities through prevention activities, including trainings, involvement in local and statewide coalitions, public awareness campaigns, and other educational activities.
As Prevent Child Abuse Atlanta, we are the regional convener for Region 14's Child Abuse and Neglect Prevention Plan (CANPP). The CANPP was originally created in 1993 and updated in 2019 by family-serving agencies, community organizations, and stakeholder groups to address Georgia's high rate of child abuse and neglect. Stakeholders in DeKalb and Fulton counties adopted the four objectives below.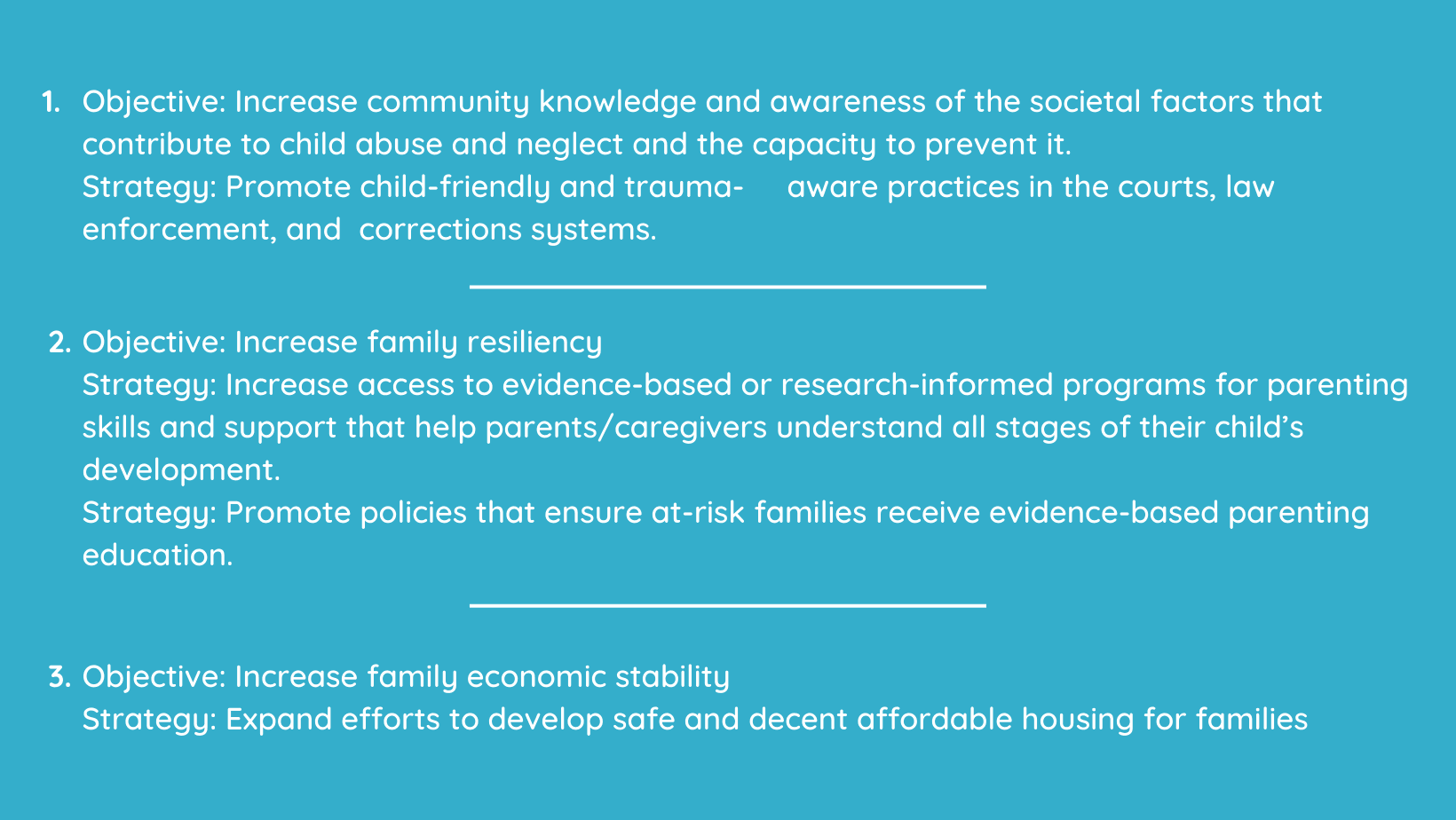 If you are interested in being a part of the work of CANPP's Region 14, please complete this form.