National Child Abuse Prevention Month is a time to acknowledge the importance of families and communities working together to prevent child abuse and neglect, and to promote the social and emotional well-being of children and families. During the month of April, communities are encouraged to share child maltreatment prevention awareness strategies and activities. In that spirit, the Georgia Center for Child Advocacy is excited to share 30 Prevention Tips for the prevention of child sexual abuse.
Parents and Organizations
1: Plant a pinwheel garden at your home or organization to help raise awareness about child abuse prevention. Participate in our Virtual Pinwheel Garden to help raise awareness about child abuse prevention.
 In April, create your own pinwheels with your child and plant them in your yard (or print a pinwheel and tape it in your window), take a picture and post to social media with the hashtags #GAPreventsAbuse #GCCA
2: Listen calmly to what kids are telling you! Ask them who and what is important in their lives. It is important they feel heard, safe and supported.
3: Start talking with children about sexual abuse and the value and privacy of their bodies when they are young, and call body parts by their proper names.  Darkness to Light's Talking with Kids About Safety from Sexual Abuse or Circles of Safety: Understanding the Role of Healthy Sexual Development
4: Let go of the "stranger danger" myth. 90% of children who are victims of sexual abuse know and trust their abuser. We need to be vigilant and know how to recognize, prevent, and react responsibly to child sexual abuse.
5: Make it known to your friends and family that you've talked to your children about safety from sexual abuse. Tell them that you've empowered your children to not keep secrets.
6: Use "teachable moments" and real life situations as conversation starters for tough topics – diaper changing/toileting, events in the news, bath-time, movies portraying romantic relationships, a fight with a friend, etc.
7: Children should have more than one trusted adult they can turn to. Help children identify who they feel comfortable talking to other than you. Think about settings such as at school, in sports, at faith centers, etc. Our Connections Matter training is a great resource for building connections with the children around you.
8: Organizations that serve youth can take this time while social distancing to review Child Protection Policies, Staff training requirements and their Code of Conduct.  Embed comprehensive child sexual abuse prevention into your organization's policy and make sure they are up to date and reviewed on an annual basis.
9:  Have your children practice internet safety skills while doing fun activities to make sure they stay safe online.  Watch Into the Cloud episodes with your kids! They are binge-able, age-appropriate videos that include activities to help teach children to be safer online. Into the Cloud will help them become more aware of potential risks and more empowered to help prevent victimization by making safer choices online and offline.
10: Never force children to give affection. Teach children about giving and asking for consent. Model these concepts with your child. "Are you sad?" "Would you like a hug?" Want to know more?  Take Circles of Safety: Understanding the Role of Healthy Sexual Development. 
11:  Be ready to make a report – it's not always easy, but it is an adult's job to protect children.  Take a Mandated Reporter Training.  Call 1-855-GA-CHILD if you suspect abuse.  Kids are counting on you!
12: Every day connections are more important than we ever believed. Science tells us that relationships have the power to shape our brains. Relationships help us learn better, work better, parent better.  Learn more about the Connections Matter Georgia Initiative.
13: Organizations should have a clear Code of Conduct describing how staff, volunteers, and older youth will interact and conduct themselves with children. The Code of Conduct should be posted within the physical environment and website and shared with parents and children.
14: Pay attention to sudden changes in a child's mood or behavior. These signs could potentially be an indicator that a child has been sexually abused. Take interest and ask some simple, open-ended questions.-"It seems like something is bothering you. Do you want to talk about it?" If you are concerned about sudden behavioral/emotional changes or about the healthy development in your child, call Prevent Child Abuse Georgia's toll-free informational and referral helpline 1-800-CHILDREN (1-800-244-5373).
15: Practice scenarios and vignettes which outline the protective factors providing ideas for how children and families can build resiliency skills.
16: See Something? - Say Something. Be an active bystander. If you see a situation in your community that makes you feel uneasy, do not assume that someone else will respond. Be empowered to say and do something. To learn more, take Darkness to Light's Bystander Intervention training.
17: Have an unconditional relationship with your children. Answer their questions honestly when asked rather than changing the subject or eluding the truth. Children sense your apprehension and will be less likely to come to you if something happens to them.  Circles of Safety: Understanding the Role of Healthy Sexual Development. provides guidance in developing stronger relationships with your children, take it for free this month on April  21st and 22nd.
18: Role-play different scenarios with your children to help them determine how they would handle different situations. "What could you do if someone asked you to keep a secret that made you feel bad?  What if…?  How would you handle…?" Circles of Safety: Understanding & Responding to Boundary Violations covers scenarios like this and many more, take it for free this month on April  21st and 22nd.
19: Hear first hand from an adult survivor of sexual abuse and how you can prevent the children in your life from experiencing the same abuse.  Join us virtually for the Georgia Center for Child Advocacy's Change Maker's Breakfast on April 23rd, 8:30am. 
20: Talk with children about boundaries amongst their peers. 40% of sexually abused children are abused by older or more powerful children. Help them identify when someone means no, and different ways they might show it. Check out these tips on How to talk to your children about sex abuse 'early and often'. Take Circles of Safety: Understanding & Responding to Boundary Violations. 
21: Create an organizational culture of complete intolerance of child sexual abuse by posting signs around the building with empowering messages for children to use their voice, stand up to bullying, and protect their right to say "no". Posters should also include numbers to call if someone has been abused or is in danger.
22: Create a safe, supportive learning environment and decrease vulnerability to abuse. Implement a comprehensive broad skills-based prevention training program for students you serve K-12, including information on personal body safety, appropriate boundaries, social and emotional health, healthy sexual development, relationship building and resistance skill development. The Technical Assistance Resource Guide can provide suggested programs.  Empower children while protecting them!
23: Making changes to become a trauma-informed organization requires leadership and staff to be both thoughtful and creative about how to thoroughly integrate trauma-informed principles and practices into the culture of the organization.  Learn more about becoming trauma-informed at Resilient Georgia.
24: Monitor children's and teens' internet use. Children under eight should be directly supervised while using internet devices. Pre-teens should have reasonable time limits and be restricted to use in a common area. Privacy settings should be set to the highest level. Darkness to Light's Sexual Exploitation of Children training is a resource on topics such as safe internet use for teenagers provided April 26th.
25: Talk to your pre-teens and teens about topics like sexting and cyber-bullying. Explain the potential long-term consequences of sending sexual messages and pictures. Let them know they can come to you should they have questions about communication. Check out these tips on Talking to Youth about Digital Safety.
26: Host regular trainings, presentations, parent cafes and community fairs for parents on Strengthening Families, discipline alternatives, Stewards of Children, digital safety, healthy sexual development, etc.
27: Take D2L's Protecting Children During a Crisis online training in response to the unique challenge of keeping kids safe during this time. The FREE training is specifically designed to help parents and caregivers navigate through the unusual circumstances they may be facing due to our current global health crisis
28: Become a Partner In Prevention and require that all staff and volunteers participate in Darkness to Light's Stewards of Children online training to learn the 5 steps to protecting children.  Now is a great time to have staff participate in free online training.
29: Participate in Darkness to Light's Stewards of Children online training to learn the 5 steps to protecting children. Encourage those who look after your children to do the same.  It can be accessed for free through the FLIPTHESWITCH Campaign if you missed our free Stewards of Children trainings.
30: Follow GCCA on Facebook! Stay current on news, information, training opportunities, and much more!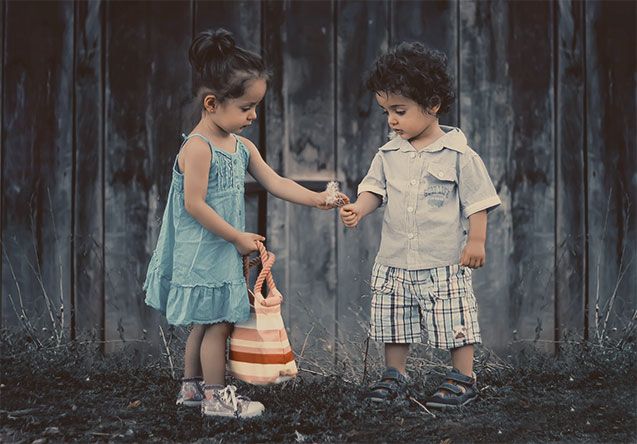 We hope you have found this information useful and important to follow in your everyday life as a parent and/or a professional. If you would like to get involved with the Georgia Center for Child Advocacy's Prevention Initiative visit HERE, or email us at prevention@gacfca.org.