The goal of Georgia's Prevention Initiative is to train a minimum of 5% of the adult
population in each county, thus reaching a tipping point that will shift
the culture around prevention. This map illustrates the progress
toward tipping point in each county and region.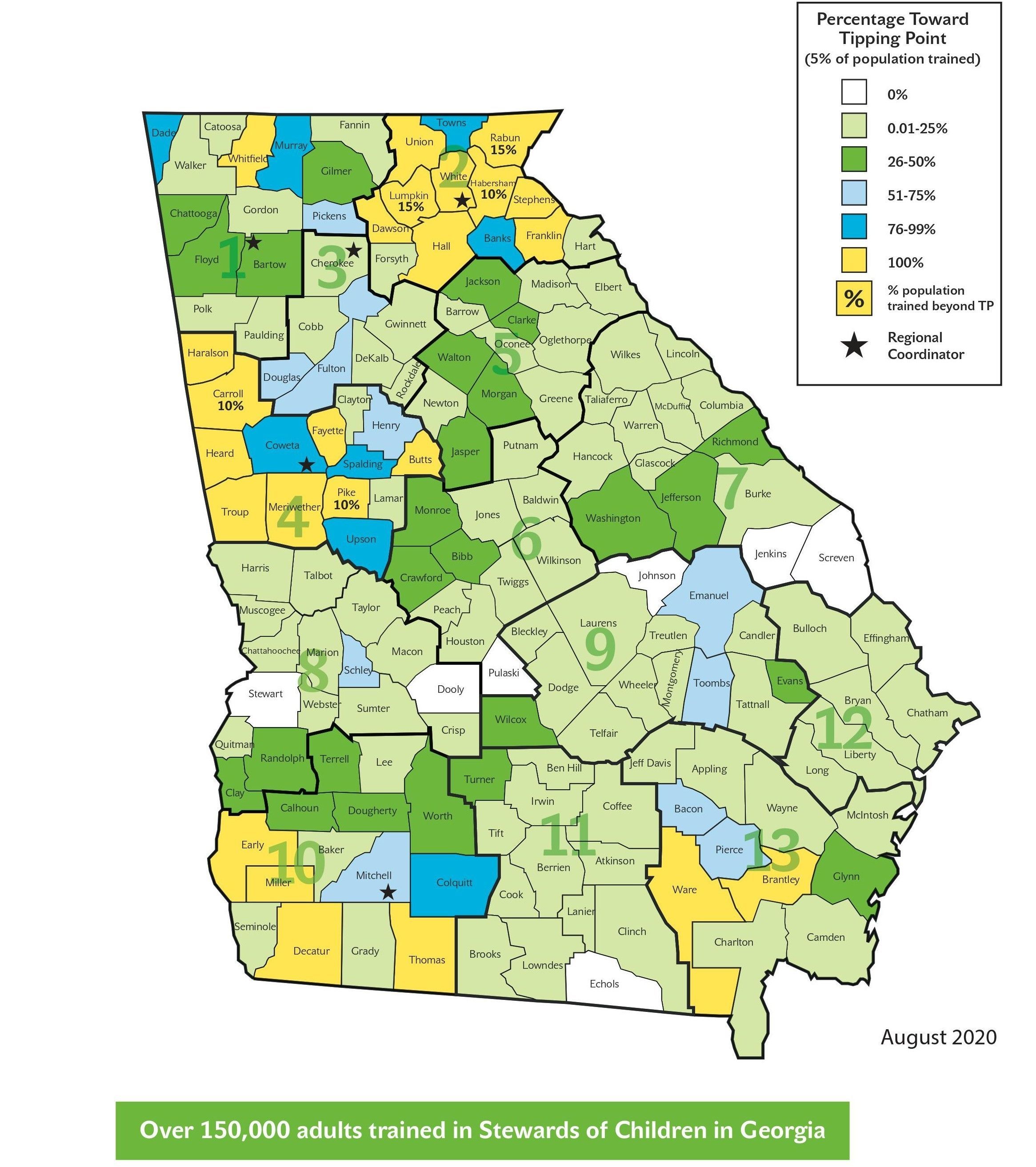 ---
Contact the Regional Coordinator serving your community to get involved in Georgia's Sexual Abuse Prevention Initiative.  For those regions that do not yet have a regional coordinator, contact staff at the Atlanta office or (678) 904-2880.
Lea Bennett Fantom
Northwest Georgia Regional Coordinator

Sandy Chavarria
Hispanic Outreach Coordinator

Krista Gonce
West Georgia Regional Coordinator

Alexandra Cory
Connections Matter Coordinator